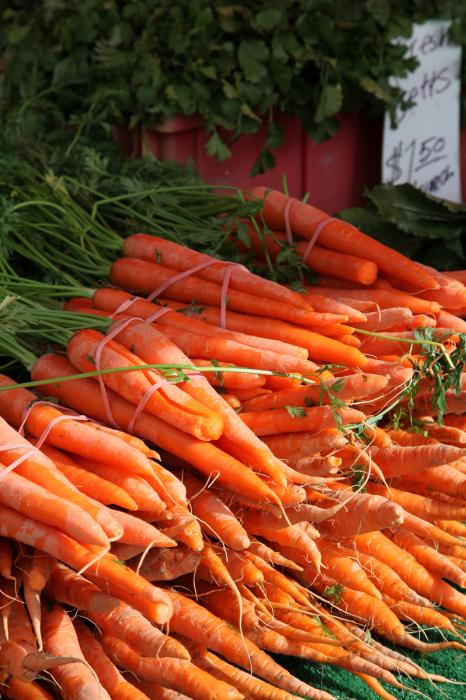 Once, for a dinner party, I searched everywhere for a unique carrot recipe. I wanted that orange color to go with the rest of what I had prepared. I finally found this one in my grandmother's old cookbook. Each time I serve it for guests, they request the recipe.
3 tablespoons butter

1/4 cup finely chopped onion

2 cups peeled, shredded carrots

3/4 teaspoon salt

1 teaspoon sugar

1/2 cup water
Melt butter in saucepan. Add onions and sauté for about 3 minutes. Add the carrots and stir, coating with butter and onion mixture.
Place in a baking dish (about 1 quart) Sprinkle with the salt and sugar. Sprinkle the water over them. Cover and bake at 350 F until they are tender (about 30 minutes or so.)
I'm not sure what "shredded" meant, so I used a thin, matchstick slice on my mandolin, a bit thinner than the matchstick carrots you'd find already done in the supermarket. If you buy the already-prepared ones from the grocery store, just saute a bit longer before baking.
These are really good.